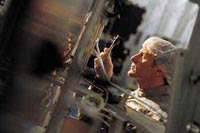 CHUNG RONG is the solution provider to high profile Multinational Corporations (MNC) that have stayed with us for more than 10 years including SONY, HEWLETT PACKARD, PHILIPS, NMB and KODAK.
It is a testament of our ability to work with our clients and partners in producing the excellent quality products that is capable of fulfilling the most challenging demand and applications.

CHUNG RONG believes in strategic partnership and growing together with our clients and global partners. Our well satisfied clients come from every corner of the globe, from Asean countries to USA, Mexico & Europe. With offices and manufacturing facilities covering 5 countries, we provide our clients and industry partners with coverage and capacities, while capitalising on the economical competitive and comparative advantages that exist in each of our host nations.
Get in Touch with us Today.